Regina Daniels' father has no right to demand for bride price: Family source
---
Regina Daniels' biological father tried to cast a blight on the young bride's day yesterday and was a source of great worry for Regina's mother.
But family sources say Mr Jude Ojeogwu has no right to seek a bride price since he never paid Rita Daniels' bride price.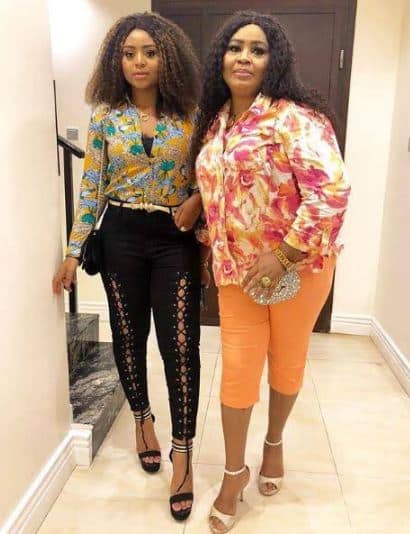 Mr Ojeogwu claimed his daughter was born in 2001 and will turn 18 in October. He also claimed politician Ned Nwoko is older than 59. He said he knows this because he and Mr Nwoko grew up together. He added that it was wrong for them to go over his head and get married to his daughter.
Mr Ojeogwu has no right to claim certain dues now because he never paid Ms Daniels' bride price.
The source said, "a man who extracted 4 kids from one woman without paying a dime as bride price should not be talking about bride price let alone receiving one."
They added that, "Regina's father never married the mother, Rita so he has no right to demand bride price."